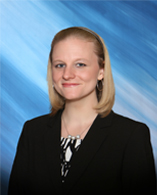 Name:
Anna M. Barvir
Position:
Associate
Direct Line:
(562) 216-4453
Email:
Fyock v. Sunnyvale
Ongoing lawsuit representing individual gun owners in challenge to Sunnyvale's voter-enacted ban on the possession of ammunition magazines capable of holding more than ten rounds—items that are commonly used by millions of Americans for lawful purposes, including self-defense.
Jackson v. City and County of San Francisco
Represented individual gun owners and the San Francisco Veteran Police Officers Association in a challenge to three San Francisco ordinances on Second Amendment grounds. The case alleged that city ordinances requiring that firearms be disabled by a trigger lock or stored in a locked container, banning the sale of certain ammunition, and prohibiting firearm discharges with no self-defense exception unduly burden the right to self-defense. The case has already prompted San Francisco to amend its discharge ban to allow for discharges in lawful self-defense.
Peruta v. San Diego
Represented individuals and the CRPA Foundation in challenging San Diego's strict "good cause" requirements for obtaining a permit to carry a concealed firearm. On appeal, the Ninth Circuit recognized that the right to bear arms for self-defense extends beyond the home and that San Diego's policy of requiring a special need to exercise that right violates the Second Amendment.
Sheriff Clay Parker v. State of California
Represented ammunition vendors and shippers, law enforcement, and individual consumers challenging controversial statewide legislation (AB 962) requiring law-abiding individuals to provide private personal information and a thumbprint for every purchase of "handgun ammunition" and prohibiting mail order and internet purchases of "handgun ammunition." On appeal, the court upheld a ruling that AB 962 is unconstitutionally vague on its face.
Formal Injunction Against Enforcement of California Ammunition Sales Ban Regulations Issued, Ammoland.com (January 24, 2011)
California handgun ammunition rules shot down, Orange County Register (January 20, 2011)
Judge Rules California Ban On Some Handgun Ammunition Unconstitutional, CBS – San Francisco (January 19, 2011)
Calif. Handgun Ammo Rules Thrown Out, Associated Press (January 19, 2011)
California AB962 Found Unconstitutionally Vague, No Lawyers – Only Guns and Money (January 18, 2011)
Win in suit against California ammunition law, Of Arms & the Law (January 18, 2011)
нтиконституционный закон отменен, Путешествие длиною в жизнь (April 2011)
More Information
Admissions and Memberships
Degrees and Certifications
Honors and Awards
Significant Cases
Publications and Productions
Teachings and Presentations