Tamara M. Rider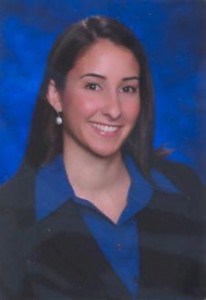 Mrs. Rider's practice areas include general civil and commercial litigation, labor and employment law, post-judgment collections, intellectual property, and law practice management and technology consulting.
Before associating with Michel & Associates, P.C., Mrs. Rider clerked at the Anti-Defamation League, where she performed extensive legal research, writing, and motion practice on topics ranging from free speech and hate crime to discrimination. Mrs. Rider also worked as a member of a litigation team at Howarth & Smith. And Mrs. Rider assisted Professor Michael Bazyler of Chapman University School of Law in researching and writing his upcoming legal text, The Forgotten Trials of the Holocaust, focusing on the Hamburg Ravensbrück Trials in British occupied Germany.
Mrs. Rider received her Bachelor of Arts degree in Communication Studies from the University of California, Los Angeles, in 2005. As a member of UCLA's Women's Swimming and Diving Team, Mrs. Rider was awarded the Athletic Director's Honor Roll from 2001 to 2005. Mrs. Rider was Entertainment Editor and writer for Chapman's law student newspaper, Chapman Law Courier, and participated as a member of the Entertainment & Sports Law Society, the Public Interest Law Foundation, and the Minority Law Student Association, while being a Chapman University School of Law Student Ambassador. Mrs. Rider earned her Juris Doctorate in 2009 from Chapman University School of Law, with an Entertainment Law Certificate.
More Information
Admissions and Memberships
Degrees and Certifications
Significant Cases
Publications and Productions
Teaching and Presentations