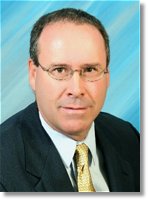 Name:
W. Lee Smith
Position:
Special Counsel
Direct Line:
(562) 216-4447
Email:
REV 973, LLC v. Mouren-Laurens Oil Company
Complex twelve year cost recovery action under CERCLA involving multiple parties, properties, cross actions, and PRPs. All corporate officers were exonerated early in the proceedings.
City of Los Angeles v. San Pedro Boat Works Inc.
San Pedro Boat Works, Inc. operated a marine ship repair and maintenance facility in San Pedro in the Port of Los Angeles for more than 70 years. The business was run by various owners and operators, who used different material and techniques over the years. Los Angeles filed this CERCA action seeking damages, injunctive relief and the recovery of costs incurred in connection with the alleged release of hazardous substances.
Trump National Golf Club v. City of Rancho Palos Verdes
Represented the golf club in a dispute with the City over the installation and display of a large United States flag on its property. Successfully argued that denial of the club's Conditional Use Permit request was preempted by Government Code section 434.5, which provides that a government agency may not regulate the display of a United States flag based on aesthetic considerations. Faced with these claims, the City compromised. The flag continues to fly over the property and has become a regional landmark. The case received significant media attention.
Trump Gets OK for Illegal Flagpole, The Washington Post (September 21, 2006)
Trump Gets Approval for Illegal SoCal Gold Course Flagpole, The Associated Press (September 21, 2006)
Stern Agency Meets Unflappable Mogul Los Angeles Times, (February 7, 2008)
United States v. Fallbrook Public Utility District, et al.
Ongoing complex litigation regarding water rights and allocation theories involving numerous upstream purveyors from Marine Corp. Base, Camp Pendelton. The case has been active for over seven decades with a Special Master and involves complex modeling to determine flow rates and use allocation. Through negotiation a settlement in principle has been reached and a final settlement is pending.
Aguilar v. Pacific Gas & Electric (PG&E)
This case was made famous by the movie "Erin Brokovich." Numerous plaintiffs from three separate sites filed suit against PG&E alleging claims for toxic tort injuries. Representation of the chemical manufacture that provided PG&E with products for its water cooling towers resulted in a significantly reduced settlement before trial.
City of San Diego v. Pearson Marine Fuels, Inc.
Pearson Marine Fuels, Inc. owned and operated a marine fueling facility in San Diego. Leaking underground storage tanks allegedly caused contamination in shallow groundwater that was heavily influenced by tidal fluxuations within San Diego Harbor. San Diego brought suit for cleanup costs under CERCLA. Successfully settled favorably with the City and Chevron prior to trial.
Signal Hill Redevelopment Agency v. W. H. Tank Lines, Inc. , et al.
Signal Hill Redevelopment Agency filed suit under the Polanco Redevelopment Act and CERCLA for clean up of a former waste oil transfer and disposal facility. Numerous PRPs generated, transported and disposed of various contaminates at the facility. Successfully reached a favorable settlement with the Redevelopment Agency utilizing old insurance policies.
Luis O. Marmol v. Dico Oil Company, Inc., et al.
Dico Oil Company, Inc. owned and operated a waste oil transfer facility in the City of Signal Hill. Dico Oil Company filed suit under the HSAA against numerous generators and transporters that disposed various contaminates at the facility. Served as common legal counsel for the major PRP group and successfully settled the matter in the Los Angeles Superior Court complex litigation division.
National Bank of California v. Industrial Zinc Plating Corp.
Industrial Zinc Plating Corporation owned and operated a zinc plating company in the City of Signal Hill. National Bank of California filed suit to its secured interest pursuant to ABA loan, and sought immunity from environmental contamination as a secured lender. Successfully negotiated a settlement within old insurance policy limits.
Islands Extremes, Inc. v. Industrial Zinc Plating Corp., et al.
Islander Extremes, Inc., as successor in ownership of a parcel previously owned by Industrial Zinc Plating Corporation, filed suit under CERCLA for subsurface soil and groundwater contamination. Because of a long history of industrial operations at and around the site in the City of Signal Hill, numerous PRPs and various contaminants were involved. Prevailed with a summary judgment and obtained a default judgment against plaintiff.
South Gate Rod & Gun Club, Inc. v. City of South Gate
South Gate Rod & Gun Club, Inc. operated a trap and skeet range on parcel of land which once operated as a landfill. The City owned land was located at the confluence of the Los Angeles and Rio Hondo Rivers in the City of South Gate. Lead shot accumulated over the course of several decades and the City cancelled the Club's lease and demanded range clean up and cost recovery. Obtained insurance coverage for the Club and sucessfully negotiated a favorable settlement.
Varos v. Ramona Tire, Inc.
Ramona Tire, Inc. operated a franchise automotive repair facility in the City of Romoland. Varos filed suit under CERCLA for subsurface contamination at the site for the disposal of waste oils and VOC. Successfully obtained cost of suit and cost recovery from Ramona Tire, Inc.
San Pedro Boat Works, Inc. v. Water Quality Insurance Syndicate, et al.
Bankruptcy Trustee filed suit for bad faith and declaratory relief against certain marine insurers for defense and indemnity obligations. Served as Special Counsel to the Trustee for environmental and insurance expertise.
O'Donnell Oil, LLC v. Zacher
O'Donnell Oil, LLC owned ceratin oil leases in Harbor City. O'Donnell Oil, LLC filed suit against Zacher for certain contract claims involving oil leases. Zacher filed cross claims for environmental contamination stemming from O'Donnell Oil, LLC's pipeline. Successfully defended the contract claims and secured cost recovery for the contaminated property.
David Hirsch, Trustee of OII Eight Partial Consent Decree Work Escrow v. Alex Fotinakas et al.
Client disposed of waste oil at the OII disposal facility. The OII facility became a Superfund site and the OII Trustee filed suit under CERCLA for cost recovery. Successfully negotiated a reduced gallonage price under the Gore Factors and settled with the Trustee.
More Information
Admissions and Memberships
Degrees and Certifications
Honors and Awards
Significant Cases