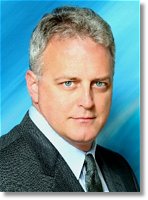 Name:
C.D. Michel
Position:
Senior Partner
Direct Line:
(562) 216-4441
Assistant's Phone:
(562) 216-4458
Email:
Environmental and Land Use Cases
Center for Biological Diversity v. U.S. Bureau of Land Management
Successfully intervened on behalf of hunters' rights group in this lawsuit brought by environmental groups against the BLM to prohibit the use of lead ammunition for hunting in the Arizona Strip, a popular hunting area. Resulted in a favorable published decision on intervention standards. (266 F.R.D. 369 (D. Ariz. 2010).)
REV 973, LLC v. Mouren-Laurens Oil Company
Complex twelve-year cost recovery action under CERCLA involving multiple parties, properties, cross actions, and potential responsible parties (PRPs). All corporate officers were exonerated early in the proceedings.
City of Los Angeles v. San Pedro Boat Works, Inc.
San Pedro Boat Works, Inc. operated a marine ship repair and maintenance facility in San Pedro at the Port of Los Angeles for more than 70 years. The business was run by various owners and operators, who used different materials and techniques over the years. Los Angeles filed this CERCLA action seeking damages, injunctive relief, and the recovery of costs incurred in connection with the alleged release of hazardous substances. Ongoing.
Trump National Golf Club v. City of Rancho Palos Verdes
Represented the golf club in a dispute with the City over the installation and display of a large United States flag on its property. Submitted briefing complaining that denial of the club's Conditional Use Permit request was preempted by Government Code section 434.5, which provides that a government agency may not regulate the display of a United States flag based on aesthetic considerations. Faced with these claims, the City compromised. The flag continues to fly over the property and has become a regional landmark. The case received significant media attention:
Trump Gets OK for Illegal Flagpole, The Washington Post (Sept. 21, 2006)
Trump Gets Approval for Illegal SoCal Golf Course Flagpole, The Associated Press (Sept. 21, 2006)
Stern Agency Meets Unflappable Mogul, L.A. Times (Feb. 7, 2008)
Association for a Cleaner Environment v. Yosemite Community College District (YCCD)
We represented ACE in its petition for a writ of mandate to force YCCD to comply with CEQA in closing an on-campus shooting range facility and moving its operations to an off-campus range facility adjacent to a wetlands area. The Petition was denied. ACE appealed. The appellate court ruled in favor of ACE on all issues in a published opinion that has since been widely cited. (116 Cal. App. 4th 629 (Ct. App. 2004).) ACE then successfully moved to enforce the judgment requiring YCCD to comply with CEQA. YCCD settled.
Kay v. City of Rancho Palos Verdes
Represented homeowner in dispute with City over the use of a pre-existing, five-mast antenna array on homeowner's residential property for commercial purposes. In a published decision, the court ruled that the Telecommunications Act of 1996 prohibited the City from regulating commercial broadcasting on the antennas. (504 F.3d 803 (9th Cir. 2007).)
South Gate Rod & Gun Club, Inc. v. City of South Gate
South Gate Rod & Gun Club, Inc. operated a trap and skeet range on city-owned property on top of a landfill at the confluence of the Los Angeles and Rio Hondo Rivers in the City of Signal Hill. Lead shot accumulated on the property over the course of several decades. The City improperly canceled the Club's lease, then sued the Club under CERCLA for range clean up.Obtained insurance coverage for club and negotiated an acceptable settlement.
Association for a Cleaner Environment v. City of Palos Verdes Estates
Palos Verdes Estates and Surfline, Inc. installed a webcam in a residential area to monitor surf conditions and shoreline activity. ACE contended the project was subject to CEQA review. The City Council voted unanimously to remove the camera.
Friends of Colorado Lagoon (FOCL) v. County of Los Angeles
FOCL sought a writ of mandate under CEQA to set aside the Los Angeles County Board of Supervisors' Mitigated Negative Declaration concerning the environmental impacts of the proposed Termino Avenue Drain Project. The project would have tripled the storm water drainage into the Colorado Lagoon and nearby water bodies in Long Beach. Prevailed at trial. Established that the approval of the Mitigated Negative Declaration was in violation CEQA and that an Environmental Impact Report was required.
Exxon Valdez Oil Spill
Legal team member in defending Exxon against multiple civil and criminal claims relating to the 1989 oil spill in Valdez, Alaska. Developed law on use of dispersants and on medical monitoring, Native American subsistence lifestyle, and emotional distress damage claims. The case received significant media coverage:
22 Years Later, the Exxon Valdez Case Is Back in Court, New York Times (Mar. 3, 2011)
In the Wake of Exxon Valdez, National Public Radio (Mar. 11, 1999)
Federal Appellate Court Cuts Exxon Valdez Oil Spill Disaster Punitive Award to $2.5 Billion, Fog City Journal (Dec. 22, 2006)
Civil Rights Cases
Sheriff Clay Parker v. State of California
Represented ammunition vendors and shippers, law enforcement, and individual consumers challenging controversial statewide legislation (AB 962) requiring law-abiding individuals to provide private personal information and a thumbprint for every purchase of "handgun ammunition" and prohibiting mail order and internet purchases of "handgun ammunition." The Court ruled that AB 962 was unconstitutionally vague on its face and enjoined enforcement of the statutes as enacted. The case received significant media coverage:
Locked and Loaded: The American Gun Control Debate, City On A Hill Press (Feb. 24, 2011)
AB 962 Web News, Examiner.com (Jan. 29, 2011)
Formal Injunction Against Enforcement of California Ammunition Sales Ban Regulations Issued, Ammoland.com (Jan. 24, 2011)
California Handgun Ammunition Rules Shot Down, Orange County Register (Jan. 20, 2011)
Judge Rules California Ban On Some Handgun Ammunition Unconstitutional, CBS – San Francisco (Jan. 19, 2011)
Calif. Handgun Ammo Rules Thrown Out, Associated Press (Jan. 19, 2011)
California AB962 Found Unconstitutionally Vague, No Lawyers – Only Guns and Money (Jan. 18, 2011)
Win In Suit Against California Ammunition Law, Of Arms & the Law (Jan. 18, 2011)
нтиконституционный закон отменен, Путешествие длиною в жизнь (Apr. 2011)
Peruta v. County of San Diego
Ongoing lawsuit challenging San Diego's strict "good cause" requirements for obtaining a permit to carry a concealed weapon (CCW). This case of first impression addresses whether the right to "bear" arms includes a right to carry a handgun in public. It also alleges favoritism by the San Diego Sheriff in issuing CCW permits on equal protection grounds. The case received significant media coverage:
Group Sues County and Sheriff Over Concealed Weapon Permits, San Diego Union-Tribune (Nov. 27, 2010)
More Evidence of Police Favoritism in Peruta v. San Diego Gun Case, Examiner.com (Oct. 20, 2010)
Peruta v. San Diego Case Likely Delayed, Examiner.com (Oct. 6, 2010)
Brady Center: Fed Court Must Uphold California Gun Law, OpposingViews.com (Oct. 5, 2010)
McDonald v. City of Chicago
Authored amicus brief in United States Supreme Court on behalf of 34 California elected District Attorneys, various law enforcement groups, and others. This case resulted in the Second Amendment being "incorporated" to limit state and local government infringment. The case received significant media coverage.
Guy Montag Doe v. San Francisco Housing Authority
Challenged San Francisco Housing Authority's ban on the possession of firearms by public housing residents. The strategic litigation was filed to secure a ruling that the Second Amendment limited state and local governmental infringement on the right to keep and bear arms. Rather than litigate, San Francisco repealed the gun-banning policies. The case has since been used as precedent in fighting bans on lawful gun possession in public housing across the country. The case received significant media coverage:
San Francisco Housing Authority Settles Gun Lawsuit, SFGate.com (Jan. 14, 2009)
NRA Eyes More Targets After D.C. Gun Ban Win, National Public Radio (June 29, 2008)
NRA Sues S.F. Over Guns In Public Housing, SFGate.com (June 28, 2008)
NRA Sues San Francisco Over Its Handgun Ban, The Washington Post (June 28, 2008)
NRA Files Suit to Overturn SF Handgun Ban, ABC 7, KGO-TV San Francisco (June 27, 2008)
NRA Sues to Overturn San Francisco's Handgun Ban, Fox News (June 27, 2008)
Hunt and Vroman v. Lockyer
Two elected District Attorneys and others sued to invalidate or clarify the state's so-called "assault weapon" law in this unprecedented prosecutor vs. prosecutor lawsuit. The case got the attention of police and prosecutors throughout the state, many of whom then recognized that the law's vague terms were impossible to understand. Many prosecutions were avoided, valuable discovery obtained, and many vague interpretations were clarified in favor of gun owners as a result of this case. The case was settled in light of imminent pending Second Amendment challenges to these laws. The issue received significant media attention.
Heller v. District of Columbia
Co-Authored amcius brief to the United States Supreme Court on behalf of 29 California elected District Attorneys, various law enforcement groups, and others. This case resulted in the Supreme Court's acknowledgment that the Second Amendment protects a fundamental individual right to self-defense. The case received significant media coverage.
Fiscal v. City and County of San Francisco
Brought suit to invalidate "Prop H," a ballot initiative that banned civilian residents of San Francisco from possessing handguns and also banned the sale, transfer, and/or distribution of all firearms and ammunition within the city. In June 2006, the Superior Court invalidated the ordinance on preemption grounds. The City appealed and lost in a published opinion which clarified California's preemption doctrine as applied to local firearms regulations and serves as current leading precedent on the subject. (158 Cal. App. 4th 895 (Ct. App. 2008).) The City paid back $380,000 to NRA in attorney's fees. This victory received significant media coverage and made international news. The Firm thanks all those who participated in and supported this victory.
State High Court Shoots Down S.F. Handgun Ban, SFGate.com (Apr. 10, 2008)
Municipalities Can't Ban People from Owning Handguns, Court Rules, SFGate.com (Jan. 10, 2008)
Judge Invalidates Prop H Handgun Ban, Ruling Says Measure Intrudes on Area Regulated by State, SFGate.com (June 13, 2006)
In re Firearm Cases
Represented multiple firearm industry defendants in three coordinated actions brought by dozens of California cities and counties. Plaintiffs alleged the defendants market, distribute, and design handguns in an illegal way that facilitates their misuse by criminals. The trial court granted an omnibus motion for summary judgment against the cities, finding no connection between any practice of the defendants and the harm caused by illegal misuse of guns by criminals and that there was no violation of the Unfair Business Practices law nor public nuisance created. The Court of Appeal affirmed. (126 Cal. App. 4th 959 (Ct. App. 2005).) The case received significant media coverage.
Kasler v. Lungren
Represented a consortium of law professors, doctors, law enforcement officers, and Colt Manufacturing in a civil lawsuit against the State of California, challenging the constitutionality of the 1989 Roberti/Roos 'Assault Weapons' Control Act." The Third District Court of Appeal ruled that AWCA is unconstitutional. In its 51 page decision, the Court held that the list of firearms deemed "assault weapons" was vague and violated constitutional equal protection principals and that other provisions of the Act allowing guns to be added to the prohibited list violated constitutional due process and separation of powers requirements. The California Supreme Court heard the case and overturned the decision of the Court of Appeal. A renewed challenge is pending in light of subsequent Supreme Court Second Amendment decisions.
Huish v. Sacramento Unified School District
Steven Huish was a state and national sporting champion and scholarship winner in the National Shooting Sports Foundation (NSSF) Scholastic Clay Target Program. A student at El Camino High School, Huish was disciplined for wearing an NSSF t-shirt with a silhouette picture of a shotgun shooter on it to school. In violation of his First Amendment rights, he was threatened with expulsion if he wore the shirt. Faced with litigation and our demand that the dress code be revised along the lines of Newsom v. Albemarle County School Board, 354 F.3d 249 (4th Cir. 2003), the school board revised the dress code so that only depictions of "unlawful use of weapons" were prohibited. Huish was given 50 identical NSSF t-shirts to hand out to his friends. All wore the shirts to school regularly.
Golden v. Pacific Maritime Association
This landmark labor law class action claim alleged violations of civil rights and reverse discrimination among casual longshore workers at the Port of Los Angeles and Long Beach. Representing over 200 male casual workers, the case successfully challenged the proposed extension of a 16-year-old consent decree that required the International Longshore and Warehouse Union to increase its female membership at the expense of more qualified male casuals.
Miller v. Sacramento
Challenged Sacramento's ban on the sale of affordable self-defense handguns on preemption grounds. The ordinance was repealed while an appeal was pending.
CRPA v. West Hollywood
Challenged West Hollywood's ban on the sale of affordable self-defense handguns. In 1993, the Second District Court of Appeals ruled the California preemption statute did not bar these laws, but subsequent cases such as the Fiscal decision have essentially nullified this incorrect ruling. The ordinance was ultimately repealed at our insistence. (66 Cal. App. 4th 1302 (Ct. App. 1998).)
Doss v. Lungren
This lawsuit sought an injunction against District Attorneys in Los Angeles and Santa Clara and the California Department of Justice (DOJ) from prosecuting people who possessed SKS "Sporter" rifles. Between 1991 and 1997, thousands of SKS "Sporter" rifles were sold in California with the explicit approval of the DOJ, which had declared the rifles legal. As a result of this litigation and the political response, an unprecedented retroactive immunity bill (AB 48) and state funding to buy back these rifles was passed.
McGee v. City of Los Angeles
Suit challenged LAPD's policy of seizing guns without legal justification and refusing to return them although they had no legal right to keep them. LAPD revised its policy in response to the suit, but this continues to be a problem throughout California, particularly in urban areas.
B&B Sales v. City of Los Angeles
Challenge to a Los Angeles city ordinance prohibiting the "sale or transfer" of magazines that hold over ten rounds. The ordinance contained no exception for the motion picture industry and firearms museums, so the ordinance would have put the movie industry out of business in Los Angeles. Plaintiffs joined with the American Entertainment Armorer's Association, demanding an exemption to the ordinance. The ordinance was amended. The ordinance was then superceded by state law. The case made national news and was covered by Variety and the Hollywood Reporter.
Gun Dealers See Biz Beef in LA Fire Clip Ordinance, Variety Magazine (Nov. 16, 1997)
Lawsuit Targets Gun Control Ordinance, L.A. Times (Nov. 15, 1997)
Nordyke v. County of Alameda
Challenges a gun show ban in Alameda County. Provided logistical and research support and represented the NRA and CRPA filing multiple amicus briefs since the case was filed in 1999.
Tudesko v. Glenn County Board of Education
Seventeen-year-old Gary Tudesko went duck hunting before school and, since he was aware of Willows High School's zero-tolerance policy regarding firearms on campus, parked his locked truck containing his unloaded hunting firearms off campus. Tudesko was expelled from school, despite the fact that he broke no laws. Assisted Tudesko on appeal to the County Board of Education. The expulsion was reversed, and Gary went back to school with his record expunged. The matter received significant media attention:
The Confounding Case of Gary Tudesko, ESPNOutdoors.com (Jan. 16, 2010)
NRA and CRPA Foundation Assisting High School Student with Appeal of Expulsion for Having Unloaded Shotguns in Off-Campus Truck, NRAILA.org (Dec. 18, 2009)
Cornerstone Elementary School Zero-Tolerance "Weapons" Policy Challenge
A fifth-grade promotion ceremony in Rancho Palos Verdes turned into a free-speech battleground when the school principal forced ten students to cut off little plastic firearms from the green toy soldiers the students had glued on their pro-armed-forces decorated mortarboard graduation caps. Because of the school's zero-tolerance policy for "weapons" on campus, the students were forced to comply with the order before they could participate in the graduation ceremony. At our insistence, the school revised its unconstitutional policy, and the principal was transferred.
RPV Principal in Flap Over Guns Leaves Job, The Daily Breeze (Sept. 21, 2007)
RPV School Apologizes for Graduation-Cap Flap, The Daily Breeze (Sept. 12, 2007)
Palos Verdes School Apologizes for Graduation Mortarboard Flap, O.C. Register (Sept. 12, 2007)
Zero Tolerance or Unneccessary Legislation?, ABC Good Morning America (Aug. 18, 2007)
States Mull Dropping School 'Zero Tolerance' Rules, Southeast Missourian (June 16, 2007)
Independent Commission Investigating the Los Angeles Police Department (LAPD)
Worked as Staff Counsel under former Secretary of State Warren Christopher on the "Christopher Commission" that studied and proposed reforms of the LAPD in the aftermath of the videotaped beating by LAPD officers of motorist Rodney King in 1991. When four LAPD officers arrested for beating King were acquitted of most charges the following year, Los Angeles erupted in days of deadly rioting. In examining years of police records following the riots, the Christopher Commission found "a significant number of LAPD officers" routinely used excessive force and that "[t]he department not only failed to deal with the problem group of officers but it often rewarded them with positive evaluations and promotions." Numerous suggested reforms of LAPD were eventually implemented, including limiting the police chief to two five-year terms, having the chief appointed and supervised by a civilian commission, and adopting "community policing" practices.
Tort Cases
Patel v. Govin
Represented plaintiffs who sought compensation for the brutal murders of four of their relatives by defendants. The murders arose out of a dispute over an easement/right-of-way adjacent to plaintiffs' and defendants' separate neighboring motel properties. Obtained a $148 million dollar damage award. Los Angeles County Superior Court No. BC288577 (Cal. Super. Ct. 2006). The case received significant media attention.
United States v. Freedom Sport Fishing
The Freedom commercial sport fishing vessel took passenger Patrick McDermott on an overnight sport fishing trip off the Santa Barbara Islands. After the vessel returned, Mr. McDermott's family reported him missing. Some of his belongings were discovered at the dock. The international news media picked up on the case because McDermott was involved with actress and singer Olivia Newton-John, who issued a statement calling for assistance in locating her friend. There was rampant speculation about what had happened to McDermott. A federal grand jury was convened to investigate. Our investigation provided information to reporters and other investigators and identified people who had sighted McDermott at various fishing villages throughout Mexico after his disappearance. As a result, the grand jury investigation was called off and no civil or criminal charges were filed. The case received significant media attention:
Olivia Newton-John's Missing Ex-Lover Patrick McDermot Surfaces, New York Post (Mar. 31, 2010)
McDermot Had Troubles, USA Today (Aug. 24, 2005)
Hollywood Camera Man Goes Missing on Fishing Trip, ABC News (Aug. 22, 2005)
Olivia Newton-John's Longtime Beau Is Missing, People Magazine (Aug. 22, 2005)
Criminal Defense Cases
People v. Dominguez
Mr. Dominguez was stopped for a random inspection and searched at Los Angeles International Airport as he was driving into the airport to pick up a friend. Avid sport shooters, they intended to go directly from the airport to a local shooting range. Airport police found the guns and seized the truck, 16 firearms, and about a thousand rounds of ammunition. Days after the search, LAPD raided Dominguez' home in the early morning hours, forcing his wife and daughters into the street in their pajamas. Mr. Dominguez was charged with eight felony and three misdemeanor violations. The case settled with a misdemeanor charge and fine, with no firearm restrictions nor jail time. This story garnered significant local media attention:
Arrest Angers O.C. Man Found At LAX With Truck Full Of Guns, O.C. Register (Jan. 10, 2009)
LAX Vehicle Search Yields Cache of Guns and Ammunition, L.A. Times (Jan. 10, 2009)
Man With 21 Guns At Airport: I'm Law-Abiding, MSNBC (Jan. 10, 2009)
People v. Solis
The LAPD Gun Unit conducted a sting at the Glendale Gun Show and arrested Mr. Solis for participating in an illegal gun transaction. Charges were dismissed by the Court because the LAPD misinterpreted the law. LAPD then pushed the Ventura District Attorney's office to file charges for illegally possessing an "unconventional pistol" which was in fact a tear gas dispensor. After three years of litigation, the charges were finally dismissed.
People v. Wright
Client was falsely accused by the LAPD Gun Unit of being a "black market gun dealer." He was allegedly enticed into selling a hunting rifle to a persistent undercover LAPD officer without conducting the sale through a licensed firearms dealer. Over 400 rare and collectible firearms were seized. Several of the firearms seized were alleged to be unregistered "assault weapons" or otherwise prohibited. Client faced a potential sentence of over 20 years in the state prison. Proved that he was not involved in illegal gun trafficking as the LAPD falsely claimed in a press conference and negotiated a probationary sentence on a misdemeanor offense.
People v. Corwin
Matthew Corwin was a decorated military police officer who was attending Los Angeles City College in 2007 while on injured reserve leave from the Army before being reactivated to serve in Iraq. An anonymous caller told police that numerous pictures of firearms, as well as videos of Mr. Corwin shooting, were posted on his Myspace page. Police mistakenly believed the depicted firearms were illegal "assault weapons" and claimed they thought Corwin might be a "threat" to the school. A search of Mr. Corwin's house turned up allegedly illegal firearms and other items. Twelve felony criminal charges were filed. Established that the firearms were not illegal. The District Attorney's Office then dismissed all of the criminal charges. This case received significant media coverage:
Matt Corwin FREE!, The Packing Rat (Dec. 17, 2007)
Student Pleads Not Guilty in Weapons Case, L.A. Times (May 30, 2007)
Student Is Held on Weapon Charges, L.A. Times (May 1, 2007)
Student Busted for Silly Stuff, The Packing Rat (Apr. 30, 2007)
County of San Diego v. Kevin B.
Police were called to defendant's home after receiving reports of an argument between parents and their son. When police arrived, the son was no longer at the home. Police seized the son's firearms. Police never took the son into custody under Welfare & Institutions Code section 5150 (evaluation for mental instability), yet ordered the firearms forfeited under Welfare & Institutions Code section 8102. In a published opinion, City of San Diego v. Kevin B., 118 Cal. App. 4th 933 (Ct. App. 2004), the Appellate Court found that the government could not forfeit the firearms since they failed to comply with the Welfare and Institutions Code section 8102.
People v. John Doe
Represented a 78-year-old man who was amorously involved with an 82-year-old woman who began seeing another octogenarian man. The jealous defendant confronted the suitor, which lead to a fist-fight and, ultimately, a shot fired into the suitor's dwelling. The defendant was charged with pre-mediated attempted first-degree murder, assault, and illegally discharging a firearm. He faced a sentence of life in prison without the possibility of parole. Negotiated a probationary sentence. This case made national headlines.
People v. Moiseyev
A gun dealer was charged under a Los Angeles municipal code section with illegally selling a magazine capable of holding over ten rounds. Case dismissed.
People v. Dingman
Mr. Dingman was prosecuted for possessing an SKS "Type 56" rifle that had been modified to accept a detachable magazine. Since 1991, the DOJ had represented that such modification was perfectly legal and that an SKS rifle so modified was not an "assault weapon." Unfortunately, the Santa Clara District Attorney nonetheless prosecuted Dingman, who was convicted. We came into the case on appeal and convinced the DOJ to file an unprecedented amicus brief on behalf of this criminal defendant, something DOJ had never done before. The California Supreme Court accepted the case, but when Attorney General Lockyer was elected, he withdrew the amicus brief for political reasons, and the Supreme Court dropped the case. Nonetheless, the firm successfully got Dingman's conviction reduced to a misdemeanor and his gun possession rights restored. (47 Cal. App. 4th 1068 (Ct. App. 1996), review dismissed and cause remanded, 100 Cal. Rptr. 2d 547 (Ct. App. 2000).)
People v. Bias
Bias was charged in Downey Municpal Court with a felony of possessing an SKS "assault weapon" and a second "assault weapon." The SKS was a "Sporter" model that had bean bought legally from a gun store in 1993. The SKS charge was dismissed, the other firearm was registered, and the felony charge was reduced to an infraction with a small fine.
People v. Ramsey
Ramsey was prosecuted for possessing an SKS "Type 56" rifle. When DOJ Firearms Program staff who had represented that this make and model firearm was not illegal were placed under subpoena for the preliminary hearing, the case was dismissed.
People v. Thompson
Firearm retailer was charged with a misdemeanor violation of a Pomona municipal ordinance for selling a Jennings J-22 handgun at the Great Western Gun Show at the Pomona Fairgrounds. Pomona failed to notify the gun show and dealers in the City that an ordinance was going to be enforced at the County-owned fairgrounds, over which the City had no jurisdiction. The case was dismissed, and the guns were returned. The case received significant media attention.
People v. Noroian
The LAPD falsely dubbed this client a "gun runner." He was charged with multiple felonies and faced a possible 32-year prison sentence. Successfully proved that the client was a federal licensed firearms dealer who was merely selling off his on-hand excess inventory after the recent closing of his retail firearm store. Negotiated a probationary sentence.
People v. Masters
Mr. Masters was dubbed the "Bernard Goetz of the West" by the national media when he shot two graffiti vandals and armed robbers trying to rob him, killing one. Protesters hung him in effigy outside the courthouse. Masters was only prosecuted for illegal possession of a firearm. Argued that the LAPD had unconstitutionally refused to give Mr. Masters a concealed weapon permit. Masters received a probationary sentence. The case received significant media attention.
Vandal's Slayer Sentenced to Clean Graffiti: Controversy, L.A. Times (Nov. 9, 1995)
Killer of Vandal Claims City Gun Policy Violated His Rights, L.A. Times (Aug. 8, 1995)
Not-Guilty Plea Is Entered for Masters, L.A. Times (Apr. 11, 1995)
Praise and Insults for Man Who Killed Tagger,L.A. Times (Feb. 4, 1995)
More Information
Admissions and Memberships
Degrees and Certifications
Honors and Awards
Publications and Productions
Significant Cases
Teaching and Presentations
Media Coverage
Photos and Videos