MAPC Lawyers Provide Pro Bono Assistance to 12 Year Old Girl Basketball Player Seeking Gender Equality
Hope Green-Brooks has been a star player on the "Game Time" boys' basketball team in Eugene, Oregon for the past three years. She excels at the game, so much so that she does not practice with a girls team because she outshines that competition. She has been welcomed on the boys team and, with her help, the Game Time team made it to championship tournaments this season.
Everything was going well, until the coach of an opposing team in the championships found a way through the Amature Athletic Union (AAU) rules to get his team an advantage. He had Hope disqualified for being a girl.
The controversy garnered significant media attention.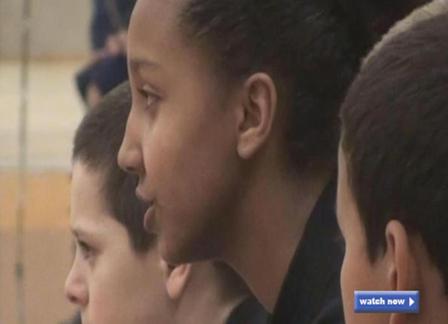 But Hope's mother, with the assistance of Michel & Associates' attorney Hillary J. Green, is fighting back against this sexist policy. Together they are working to make sure Hope is on the basketball court with the boys next season, and that players are allowed to play and compete based on skill – not gender.
 For more information and to sign the petition supporting Hope in her fight, please visit www.hopeforgenderequality.org.