Land Use Law – Michel & Associates, P.C.
Michel & Associates, P.C.'s land use law practice group addresses the complicated legal interrelationship between real property rights and land usage restrictions. Whether land use issues arise in the context of recovering natural resources from the ground such as oil and gas, or involve use and stewardship of the land, the firm handles all aspects of land use disputes that arise between private landowners or with governmental agencies. Conflicts also routinely arise from real estate development and use along California's coastline. Michel & Associates, P.C. has the experience to assist with these types of technical disputes.
Land use projects often involve many discrete but interrelated elements, including administrative proceedings, negotiation, coalition building, geological and environmental investigation, permitting, compliance advice, legislative lobbying, public relations, civil planning and increasingly, litigation. Michel & Associates, P.C.'s attorneys help our clients coordinate these elements to their advantage.
The firm's land use practice includes the following subjects:
Zoning Law
Nuisance Law
Noise Control Law
Land Use Planning & Permitting
Sampling & analysis reports for water and soil conditions
Water quality investigations
Construction & design
Brownfields & redevelopment
Coastal development & permitting
Regional planning issues ( Coastal Commission, Bay Conservation & Development Commission)
CEQA & NEPA environmental documentation & defense
Due Diligence
Contaminated sites and Superfund (CERCLA)
Administrative hearings
Eco-risk Assessments
Our land use clients include municipalities, landowners, real estate developers, natural resource management advocacy groups, and others affected by land use issues. We represent our clients before planning commissions, city councils, county boards, the California Coastal Commission, and before other local, state and federal administrative, legislative and judicial authorities.
The firm assists clients to obtain conditional use, coastal development, and other permits. And we help our clients negotiate and obtain general plan amendments, zoning changes, approval of tract maps, development agreements, and other specific plans. Michel & Associates, P.C.'s expertise and our professional relationships and experience with government regulators works to our clients' advantage.
When litigation is called for, Michel & Associates, P.C's land use law practice group includes practitioners experienced in various aspects of land use law litigation, including declaratory relief actions, contribution and cost-recovery suits regarding environmental damage to real property, takings claims, condemnation actions, writs of mandate, and defense against allegations of regulatory violations.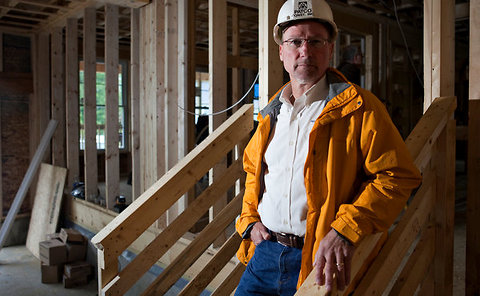 Land Use Law – Michel & Associates, P.C.Environmental:
Advise on Best Management Practices (BMP), within an environmental stewardship plans (ESP) to address potential contamination and to prevent spent lead ammunition from potentially migrating off site.
Litigate and advise on clean up or remediation of spent lead ammunition that has migrated off site (run-off or shooting off site).
Advise on recycling and reclamation of spent lead ammunition, cartridges, hulls and targets under EPA's RCRA exemption.
Litigate and advise on cost recovery actions for clean up or remediation of contamination of closed ranges under CERCLA.
Litigate and advise on regulatory infractions/orders (Notice of Violation [NOV], cease and desist, clean up and abatement) involving environmental issues.
Land Use:
Represent and advise on noise complaints by neighboring sites (NIMBYS and/or environmental NGO).
Represent and advise on licensing and permit issue involving state, county and local municipalities (mostly obtaining conditional use permits [CUP], or preserving non-conforming use status under the local ordinance).
Advise on range design and safety issues.
Employment:
Advise on employee training for handling hazardous waste.
Advise on safety training for range safety officers (RSO).
Advise on maintaining and managing implementation of BMPs.
Corporate/Business:
Advise on corporate/business structure.
Advise on corporate documents (Articles, Bylaws, etc.).
Advise on liability protection (insurance).
Advise on general contracts/regulations (vendor agreements, lease, employment, regulatory oversight).
Shooting Ranges:
Michel & Associates, P.C. is the largest firearms law firm in the U.S. We represent many of the most successful firearms companies and organizations, such as the National Rifle Association and the California Pistol and Rifle Association. Our expertise in firearms law, and land use practice provides our shooting range clients with unmatched legal resources in all 50 states.
Firearms:
Advise on FFL issues.
Advise on signage, waivers, and range rules.
Advise on general firearms laws for use, carry and storage.
Advise on firearms training courses.
We also direct and coordinate projects involving a host of consultants (ESP/BMP, range design and safety, environmental, regulatory oversight, lead reclamation, hazmat training, acoustical, etc.).
Michel & Associates, P.C. is prepared to resolve any land use issues our clients may have, and we tenaciously strive to achieve each client's goals despite the procedural and political hurdles that may arise.
Contact Us For A Free Consultation
Access Land Use Law Reference Materials
Subscribe to Land Use Law News and Alerts